Pre-Conference Workshop Day
Workshop A - Tuesday October 18
Companion Diagnostics for AAV Gene Therapies 101
8.00 - 11.00 AM
When used with gene therapy, companion diagnostics (CDx) can help inform treatment decisions. Thus, the identification of appropriate CDx has been proposed in multiple guidelines relevant to gene therapy. CDx are often in vitro diagnostic devices that provide information essential for safe and/or effective use of a corresponding drug or biological product. CDx can help identify patients
who are likely to benefit from therapy or those likely to experience treatment-related adverse events. These tools may facilitate the monitoring of treatment response, enabling healthcare providers to adjust therapy and achieve improved safety or effectiveness. Current regulatory guidance recommends the development of CDx assays for gene therapy and were updated to use
CDx not only for safety but for efficacy as well.
In light of this, the workshop will set out to cover: 
Introduction to CDx and when/why it is needed

FDA Guidance for Gene Therapy (Disease Dx vs predictive biomarker for patient selection)

Anti-AAV pre-existing Ab as a predictive biomarker

Formats of pre-existing Abs assays (NAb, TAb)

Timeline/development considerations for each assay

CDx Assay development – overview of the process and key parts

Best practice for establishing a partnership with a CRO for your companion diagnostic

Impact of the regulatory environment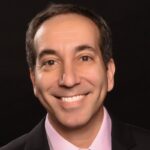 Head Translational Science
Spark Therapeutics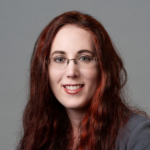 Director - Biomarker Sciences
Sangamo Therapeutics
Workshop B - Tuesday October 18
Pre-Existing Immunity & Clinical Trial Eligibility
11.30 AM - 2.30 PM
Clinical trial eligibility is a non-standardized enrolment criteria leveraged by some but not all biopharma across in-human trials. Most humans have varying levels of natural immunity to the AAV viral vector most commonly used in the gene therapy space and thus this can pose a potential challenge for drug safety and efficacy. As a result, many clinical trials patients are screened for existing immunity to the corresponding gene therapy product and a decision is made by the sponsor as to whether they are able to join the trial. As clinical trial eligibility is non-standardized and in some cases not used at all, there is a great deal of variability and associated challenges that come with the decision to set eligibility at certain levels, or not set one at all. 
As such this workshop will set out to address the following themes:
Correlating pre-screening of patients with clinical relevancy

Nab or Tab approach for clinical trial eligibility criteria

Exploring Peptide libraries for immune response screening

Standardizing immune response testing: what level of antibody presence should be deemed as too high?

Preclinical best practices to determine antibody thresholds 
Workshop C - Tuesday October 18
Mitigating Immune Response: Immune Modulation & Suppression Strategies
3.00 - 6.00 PM
Immunogenicity mitigation strategies largely take the form of either immunosuppressive regimes or removal of antibodies via mutagenesis or plasmapheresis. As gene therapy products are significantly immunogenic in nature, biopharma typically always need some kind of immune mitigation strategy to be implemented in order to meet required levels of safety and efficacy. With technological advances and a better understanding of immunogenic response, mitigation strategies have evolved to become more targeted and effective. Despite this, there still lies a large number of challenges for biopharma to address.
This workshop will set out to address challenges including:
Moving away from broad hammer type approaches - how can we make immunosuppressive tailored tolerance to be specific to the capsid and the transgene?

Uncovering novel immunosuppressive compounds or molecules that allow for more immediate modulatory effects

Evaluating the suitability and success of current immunosuppresion agents in the context of gene therapy

Evaluating current approaches and their comparative success for reducing the effects of neutralizing antibodies

Novel mitigation strategies: Can engineering regulatory T cells suppress immune responses to factor 8?

How effective can mutagenesis and plasmaphereses approaches be given they don't address innate immunity or T-cell response?
Principal Scientist
ImmunologyRoche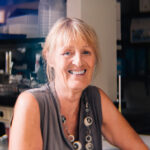 Professor - Vaccine & Immunotherapy Center
The Wistar Institute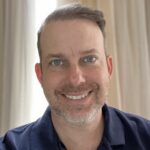 Director Immunology
Kriya Therapeutics